EIFFAGE
A continuously growing group
EIFFAGE is the third largest French company and the fifth largest European company in the construction sector, with a turnover of more than EUR 15 billion. It has more than 65,000 employees, mostly shareholders of the company, and an international network composed of 500 subsidiaries, which are structured in four main business areas:
ENERGY: EIFFAGE ÉNERGIE SYSTÈMES is the EIFFAGE Group's energy activities brand, bringing together companies specialising in electrical engineering, air conditioning and process automation, which propose a turnkey global supply: design, construction, operation and maintenance of multi-technical facilities and specific equipment, whatever the activity sector.
CONSTRUCTION: EIFFAGE Construction includes construction activities, real estate and urban development, housing, offices, buildings and public spaces, shopping centres, industrial facilities and historical monuments.
INFRASTRUCTURE: EIFFAGE's infrastructure business brings together all areas of engineering and building construction, metal constructions, earthworks, roadways, port construction, airports, railways and environmental sanitation, ranging from design to construction, maintenance and exploration.
CONCESSIONS: EIFFAGE Concessions reaffirms its role as a concessionaire that builds highways and major infrastructure, public services, buildings and urban development. It guarantees the financing, design, construction and maintenance of the accomplished structures. APRR and AREA operate motorways with State-granted tolls.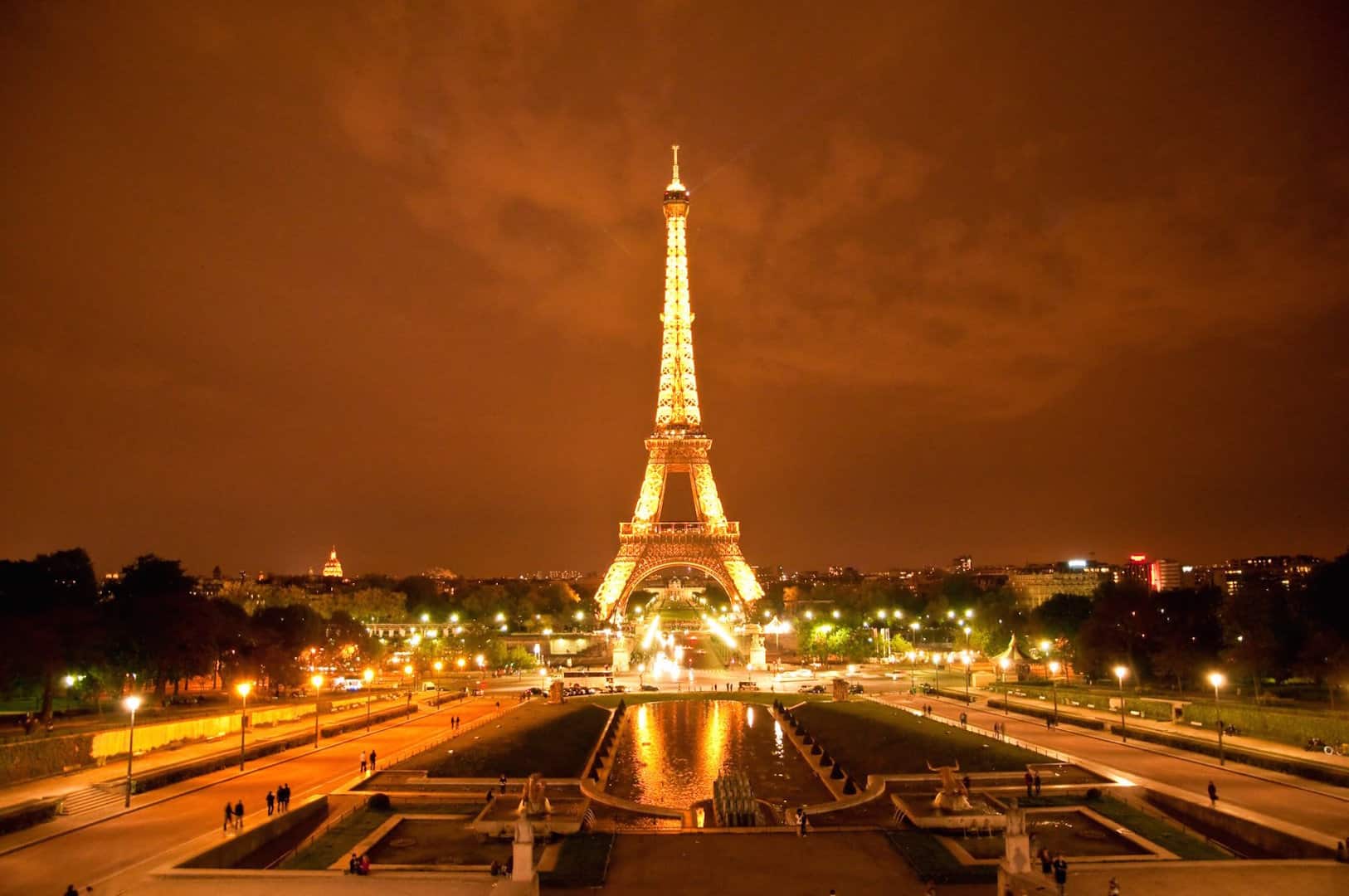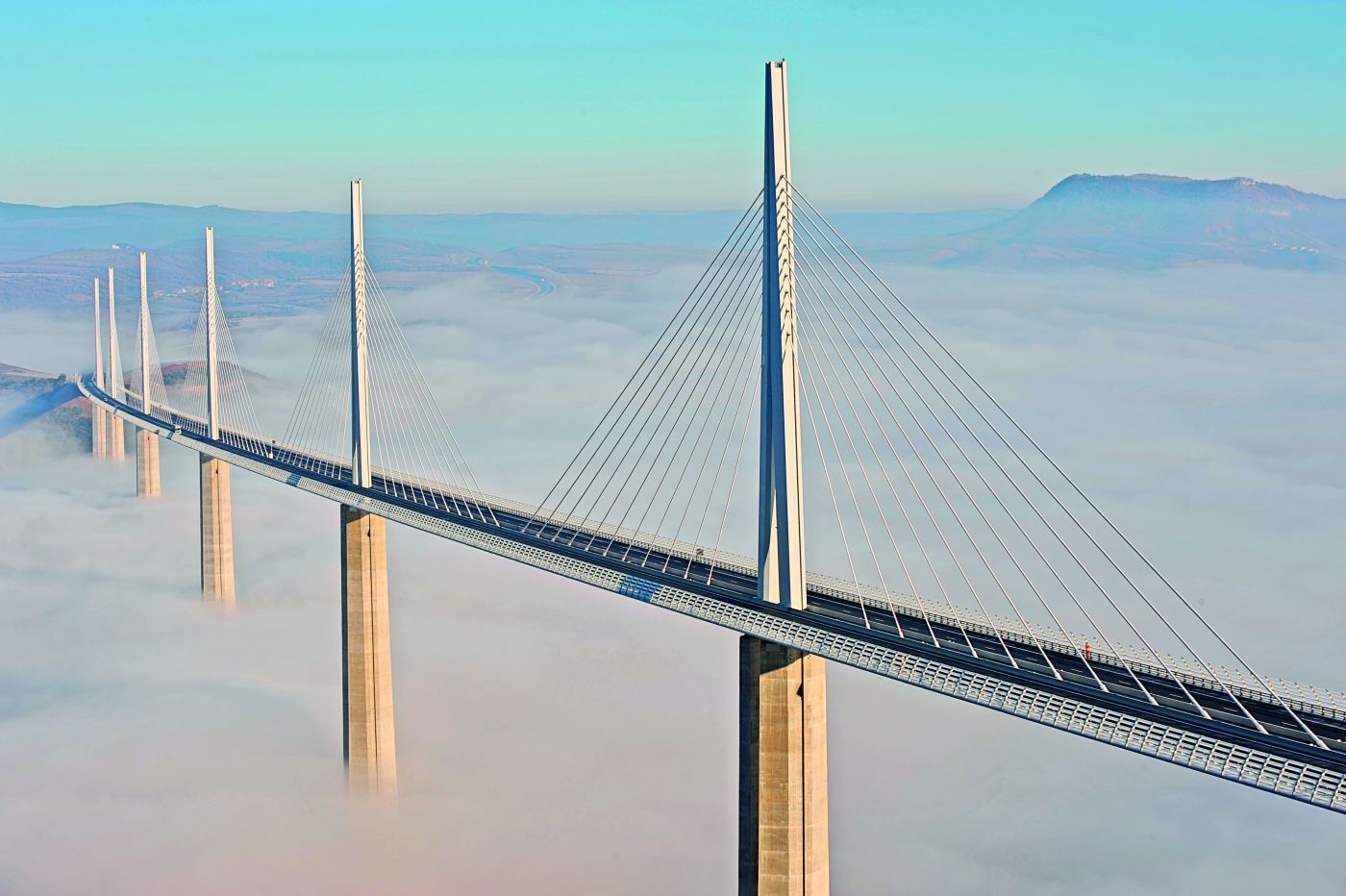 EIFFAGE develops large-scale projects as a construction company - concessionaire, through operations such as the Millau Viaduct (France), the Norscut motorway (Portugal) and the high-speed railway line Perpignan - Figueras, connecting Spain to France (UTE TR FERRO, a joint venture between EIFFAGE and the Spanish group ACS-DRAGADOS).
EIFFAGE, with more than 170 years of history, has multiple deployments on the 5 continents.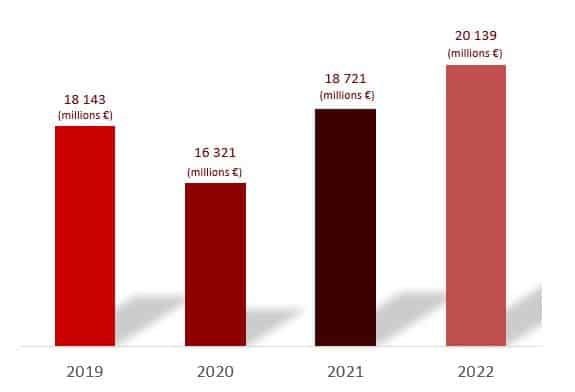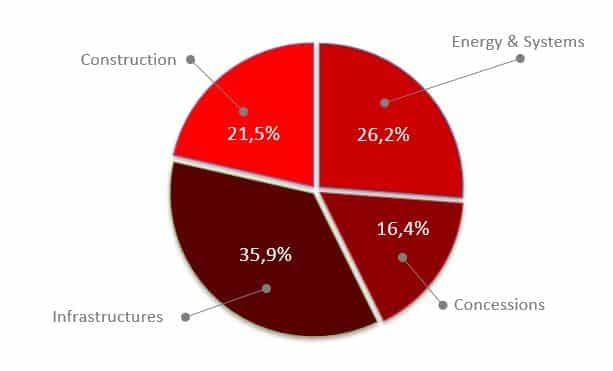 Recent Projects in Europe
BENELUX:
Hervé-Battice Viaduct
Woluwe-Saint-Lambert Culture Village
Delwaide Dock in Antwerp
Offices and agencies for the company DEXIA
Carrefour de l'Europe Hotels
POLAND:
Accor Hotels
Construction and operation of the car park in Poznan
UNITED KINGDOM:
Astra Zeneca headquarters windows in Manchester
Euroestar pedestrian walkways in London
ITALY:
Electrical installations of Generalli Seguros headquarters in Rome
Vodafone office electrical installations
GERMANY:
Rehabilitation of locks and hydraulic dams
Design and construction of the ring road in Essen
Nave for high-speed train construction at Witten needle factory
Ludwigshafen Mitte Station Stop
PORTUGAL:
Construction and concession of 155 km of the A24 motorway
Construction of Barreiro Shopping Centre - Retail Planet
SPAIN:
Civil Construction, roads and accesses in the residential area of Bermejales in Seville
Electrical transformer substations in Tramontana
M-40 Ring road roundabout in Madrid
The History of the EIFFAGE Group
1844
Creation of Fougerolle
Philippe Fougerolle (1806-1883) founded the public works family company Fougerolle, which participated in the construction of the Nivernais canal.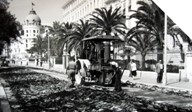 1863
Quillery Foundation
Emile Quillery founded the family company in Saint-Maur-des-Fossés in 1863, near the imposing construction accomplished by Barón Haussmann.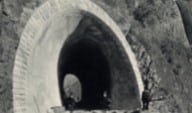 1889
Inauguration of The Eiffel Tower
Commissioned in 1885 by the Minister of Trade of the time, it was built between 1887 and 1889 and inaugurated at the time of the Universal Exhibition. The Eiffel Tower was the tallest monument in the world until 1930, with the construction of the Chrysler Building in New York.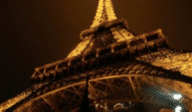 1924
Birth of SAE
Société Auxiliaire d'Entreprises Électriques et de Travaux Publics, better known by the name of SAE, was founded in Paris by brothers Albert and Ernest de Marchena, and the Milan Polytechnic graduate Gino Valatelli.
1928 - 1938
Construction of the first section of the A13 motorway
The first French motorway on the western exit of Paris, the A13, is a prestigious work that employed a large part of SAE workers for four years, about 500 people.
1936
Duarte Pacheco viaduct (Portugal)
Construction of Lisbon's largest and most important viaduct.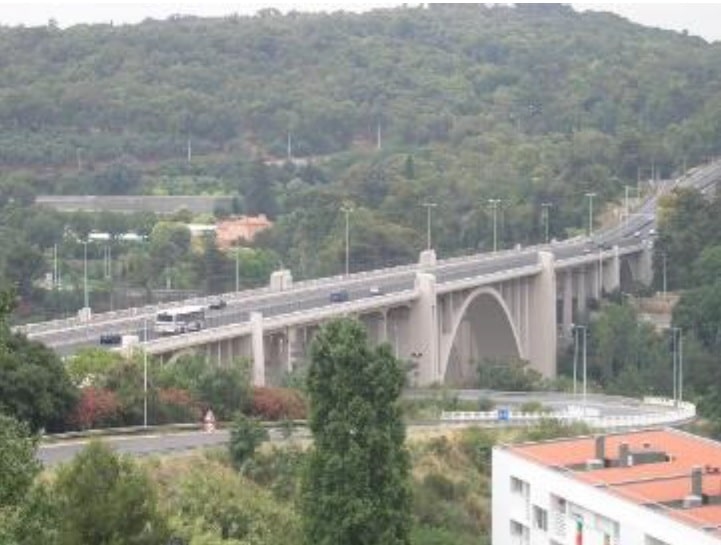 1955
Fougerolle built Tancarville bridge
At 1,360 m long, the Tancarville Bridge was at the time the longest suspension bridge in Europe.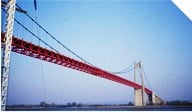 1965
Pisões Dam (Portugal)
It is an authentic concrete colossus with an area of approximately 2,200 hectares and a capacity of 569 hm3, built in a rugged but spectacular landscape.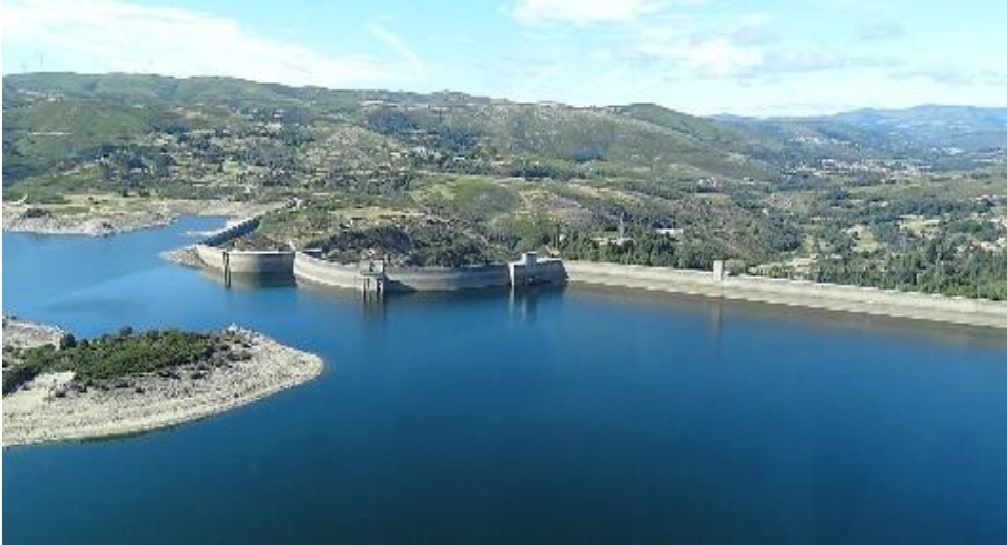 1973
Sydney Opera House (Australia)
The construction of the Sydney Opera House took place from 1963 to 1973. This architectural creation was considered very bold for the time.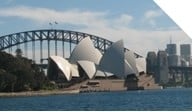 1978
A1 Motorway (Portugal)
Construction of the first section to Vila Franca de Xira of the largest and most important motorway in Portugal, connecting the two largest cities in the country, Lisbon and Oporto.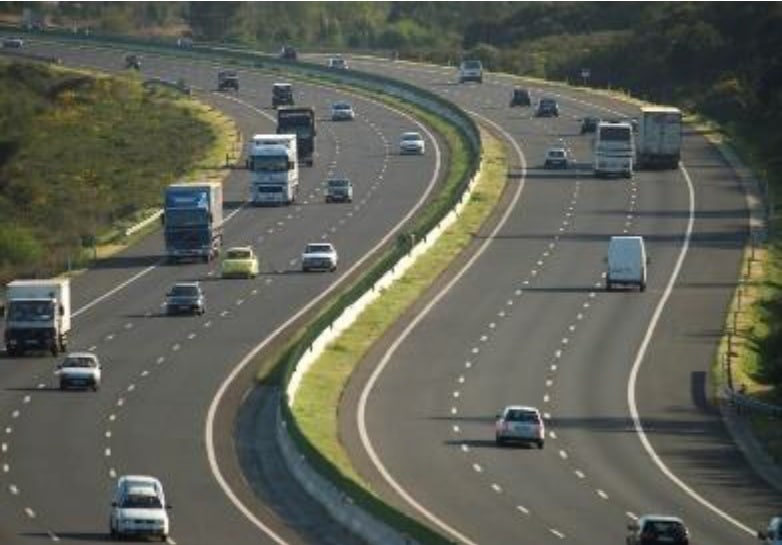 1984
Paris-Bercy Ominsports Palace
This construction allows the organisation of more than 110 events per year today and has the ability to receive up to 17,000 spectators.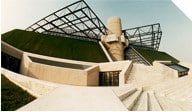 1985
Beugnet builds 3,000 kilometres of French roads.
1989
Louvre Pyramid
Eiffel, today EIFFAGE Construcción Metálica, builds the new symbol of Paris, work that symbolises the renovation of the largest museum in the world.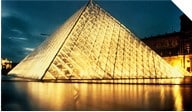 1990
MBO
The most important launch of a MBO (Management Buyout) by a French company.
Tunnel under the English Channel
SAE pierces the tunnel under the Channel, the 'project of the century', and the tunnel that unites France with England becomes a reality.
1993
Birth of EIFFAGE
The merger of Fougerolle-SAE gives rise to the EIFFAGE Group.
1993
Terraces of Miraflores Residential (Portugal)
Residential Building located in Miraflores, Algés.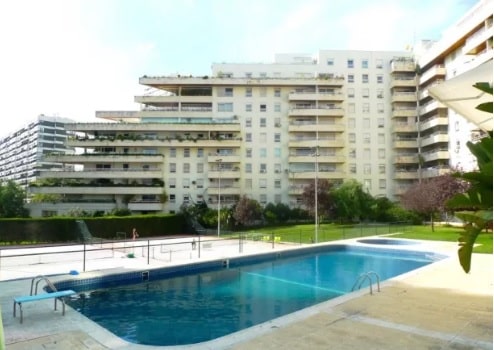 2000
Mediterranean TGV
Fougerolle, Quillery and SAE merge to create EIFFAGE Construcción.
Norelec merges with Forclum.
The group's subsidiaries bring together their skills to accomplish the Mediterranean TGV layout.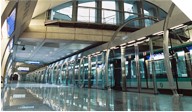 2000
Glicínias Plaza Shopping Centre - Aveiro (Portugal)
Construction distributed over an area of 25,000 m2 of GLA (Gross Leasable Area).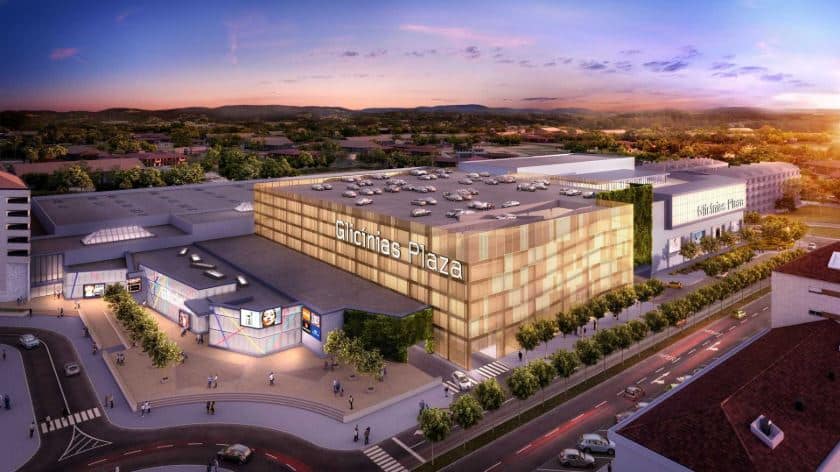 2001
Portugal
MBO (Management Buyout), launched in 1990, is successfully developed.
EIFFAGE wins a concession contract for 155 km of Motorways (A24) with tolls in Portugal.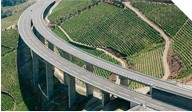 2001
Foz Plaza Shopping Centre (Portugal)
Foz Plaza Shopping Centre is a reference in the beautiful city of Figueira da Foz, an important seaside resort in the Central region of Portugal. It stands out from the rest, for its panoramic elevator.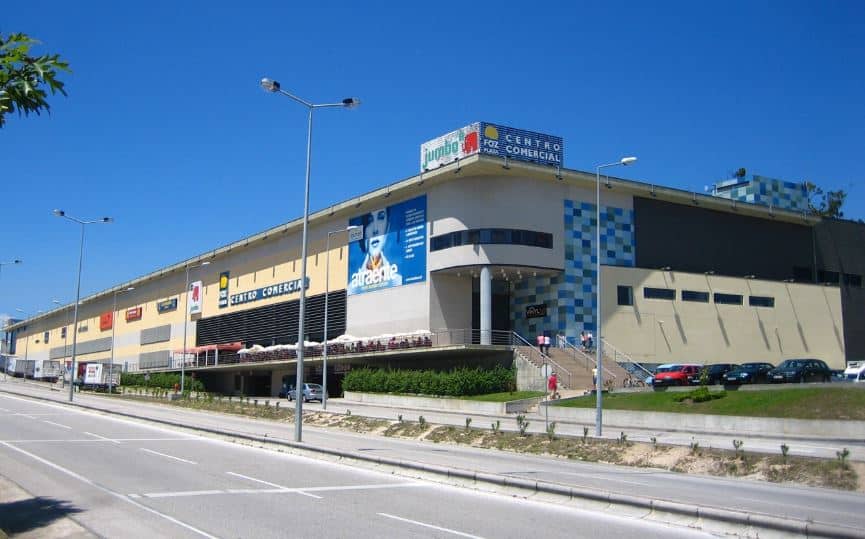 2002
Millau Viaduct
EIFFAGE is the construction company-concessionaire of the Millau viaduct, the highest suspension bridge in the world.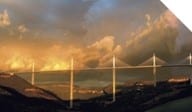 2003
EIFFAGE enters Spain
The granting of the new high speed Perpignan-Figueras railway line was awarded to the TP Ferro group (joint venture formed between EIFFAGE and the BTP ACS-Dragados Spanish group).
EIFFAGE enters Spain through the energy sector with the acquisition of the Electrosur XXI Group.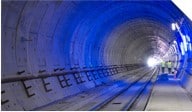 2003
Parque Nascente Shopping Centre - Gondomar (Portugal)
Distributed over an area greater than 63,000 m2 of GLA. With an investment of approximately 120 million euros, it meant the creation of 1500 jobs.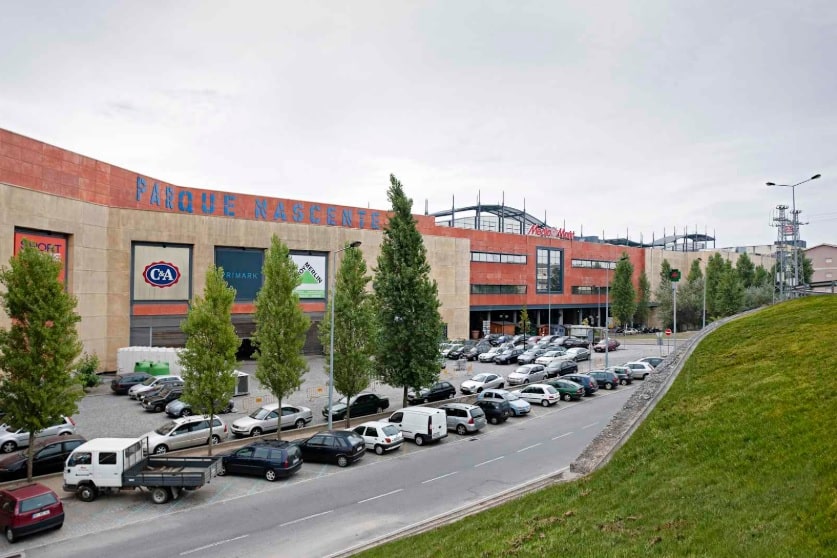 2006
Birth of EIFFAGE ENERGIA in Spain
EIFFAGE ENERGIA was born in Spain with the merger of companies acquired by the EIFFAGE Group: Electrosur XXI, Helcosa, Lectro-90, FM2, Sectrol. All of them with extensive experience in the energy sector.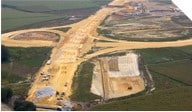 2007
CHSF
Placement of the first stone of the Sud Francilien Hospital Centre (CHSF). Eiffage ensures in the context of a hospital PPP the financing, design, construction and maintenance of these reference establishments for a population of 600,000 inhabitants.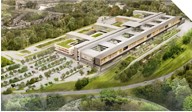 2007
TRINDADE DOMUS Building - Oporto (Portugal)
It consists of a modern multifunctional service and commerce building, with a total area of 18,043 m², which includes offices and a Shopping Gallery, including a gym and supermarket.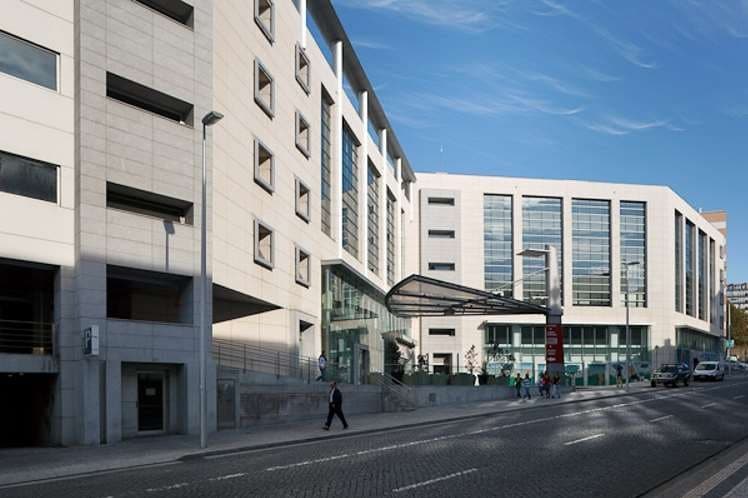 2008
Pierre-Mauroy Stadium
Signing of the PPP contract for the design, financing, construction, management and maintenance, lasting 31 years, of the Lille Métropole Grand Stadium, later renamed Pierre-Mauroy.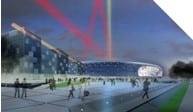 2010
Dakar-Diamniadio Motorway
Colocação da primeira pedra da autoestrada Dakar-Diamniadio no Senegal, realizada pela EIFFAGE no âmbito de um contrato de concessão de 30 anos.
A EIFFAGE celebra 20 anos de participação pelos funcionários como acionistas, um sucesso comprovado e uma experiência única entre as maiores empresas francesas.
Colocação da primeira pedra do Lille Métropole Grand Stadium, estádio multiusos com um ecrã único do género, mais tarde renomeado de Pierre-Mauroy.
Inauguração da autoestrada A65 - Pau Langon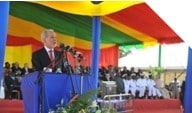 2010
Barreiro Shopping Centre – Retail Planet
With a GLA area of 35,000 m2, it is the first and largest Retail Planet in the country. Innovative concept with a mix of Shopping Centre and Retail Park.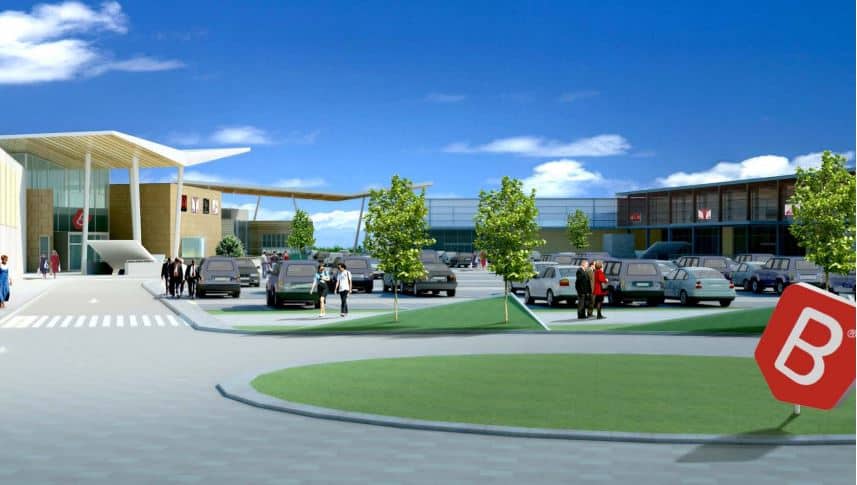 2011
EIFFAGE ÉNERGIE
FORCLUM becomes EIFFAGE ÉNERGIE, leader in the French market for electrical and air conditioning installations.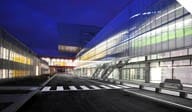 2012
Pierre-Mauroy Stadium
Delivery in February of the Saint-Nazaire hospital complex.
Start of works of the Bretagne-Pays de la Loire high-speed line.
Delivery in August of the Gran Estadio Lille Métropole and its concert hall, later renamed as Pierre-Mauroy stadium.
Inauguration in December of the Louvre-Lens museum, the second regional delegation of a Paris museum in the region.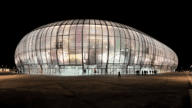 2018
EIFFAGE ÉNERGIE SYSTÈMES
EIFFAGE ÉNERGIE becomes EIFFAGE ÉNERGIE SYSTÈMES.